Kids' Night Out
773.636.1968                                                thepaintbrush@thepaintbrush.net
Kids' Night Out!
SATURDAYS 
2019-2020 Schedule
September 21: LegoMania! Click to Register!
October 26: Pumpkin Decorating/BYOPumpkin  Click to Register!
November 23: Slime!  Click to Register!
December 14: Polar Express Click to Register!
January TBA: Pajama pARTy 
February TBA: A Valentine's Day Celebration 
March TBA: Star Wars 
April TBA: Harry Potter 
May TBA: Groovy Tie-Dyeing 
June TBA: Indoor Picnic  (includes hot dogs/veggie dogs & chips; no pizza)
July and August by request (minimum 6 kids)
Drop 0ff your kids for the most fun they will have on a Saturday night! Movie, pizza, ART, Legos and more! 
No parents allowed. This is KIDS' NIGHT!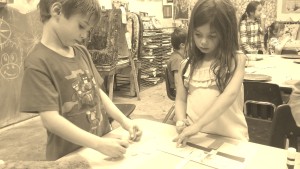 … a movie … awesome art …  dinner … snacks … more fun than staying home with a babysitter!
5:45-8:30p.m.
$37/child (additional sibs $27)
Reservations required. Click, call or email to sign up for this fun night out!
Kids' Night Out includes art, a movie, pizza and play time (and Legos!). 
For kids ages 4 to 12.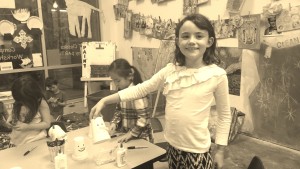 YOU want to go out without the kids. YOUR KIDS want to do something infinitely MORE FUN than staying home with a sitter. Your kids want to come to The Paintbrush for Kids' Night Out!
Tell your friends! Sign up and invite your friends to sign up!
Subscribe to our email newsletter to be the first to hear when we schedule our next Kids' Night Out!