Camps & Workshops
ART Fun All Year 'Round
 Looking for a fun ART activity! You've come to the right place!
Gingerbread House Workshop
Sunday, December 17, 3:30-5:00 Click to Register!
Build and decorate your own real gingerbread house to take home. Fun for the whole family. Kids 7 and up may be dropped off (preferably in groups of 2 or more). Kids 6 and under must be accompanied by participating adult. One gingerbread house per group.
$37/family of 4 (additional family members $12 each) When registering, add only one child's name to avoid overage fee.
Pre-Christmas Eve DROP-N-SHOP
Saturday, December 23, 2:00-6:00
DROP off Your Kids! Go Holiday SHOPping!
We will keep your kids busy with holiday ART activities, a holiday movie, and snacks.
Drop off/pick up at any time between 2:00 and 6:00.
Call, email or Click to Register! Ages 4-12. $40/child
Winter Break ART Camp
Tuesday-Friday, December 26-29 and January 2-5
Make your own schedule. Different ART activities every day. Bring your lunch. Snack included.
ages 4-12; $65/day
Call, email or Click to Register!
Saturday Night Improv
Saturday, January 13, 2018
7:00-9:30
For TEENS only!
$42
With direction and coaching from an experienced comedian, participants learn improvisation and performance through fun mind games and interactive play.  Along the way, participants will gain valuable communication and teamworking skills as they learn to listen and think creatively. Begin your ascent into Saturday Night Live with some Saturday Night Improv. Register now and let's build confidence and new friendships while we laugh together.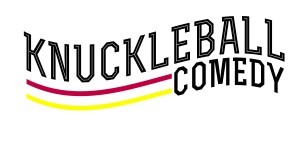 ART in Nature Class
For Preschooler and Home Schoolers ages 4+
Thursdays in October, 1:00-3:00 
(minimum 3 students; max. 6 students)
Meets at Notebaert Nature Museum
Discover and Draw Nature!
Researching and drawing right in the galleries. View art exhibits, discover animals in their recreated habitats, learn about the environment … all from an A
RT perspective. 
Then learn to draw from real life. 
Plus, watch the daily butterfly release.
 4-class session/$160
All materials provided; please bring snack.
Sketching at the Museum
2017 Dates By Appointment (minimum 3 students)
ages 5 and up; $45/class
See the real art, learn about it and sketch your own rendition. All materials included.
Museum is free on Thursdays and parents can wander the galleries while kids take class.
registration required; minimum 3 students to hold class (6 kids max.)
 YEAR-'ROUND ART CAMP
The Paintbrush offers unique camp day experiences on days that CPS is closed. Kids ages 4 through 11 can join in the creativity of a half day or full day of art projects based on our class model of introducing an artist and creating a masterpiece based on that artist's work. The laid-back camp atmosphere often allows for a second or third project, and/or our beloved free-art play options such as painting the table, creating a group project, face painting and more. Each day we learn something entirely new, so sign up for a day or a week — it's all fun! See below for more details.
Columbus Day ART Camp: Monday, October 11, 12:00-3:00 $55/child
"Lucas is bouncing off the walls just loving your studio! And he is in love with the idea that he can buy his own snacks during camp! He feels like a big kid with his own money. Thank you for intrioducing us to your wonderful businsess." — Carmen, mom of Lucas, 6
"Jalil enjoyed camp and art in the park this week; just wanted to say thanks again for getting us in this week." — Marcia, mom of Jalil, age
"We asked her which, of all the camps she attended this summer, was her favorite and she said, 'ART CAMP!'" –  parents of Vida, 5
"Thank  you for pairing up with Code Play Learn for Camp this summer. What a great idea. It's really STEAM, not STEM that is so important for our kids!" — Carmen, mom of Lucas, 6
"I have aqua at my school, but it's a crayon." — Maia, age 4
SUMMER ART CAMP 2017
The Paintbrush offers a unique camp experience for kids who LOVE ART!
And new for Summer 2017, in addition to our 4 weeks of CLASSIC ART CAMP that you know and love, The Paintbrush and Code Play Learn are partnering to offer 3 weeks of week-long, full day camps that will engage kids in both computer science and art! That's SEVEN WEEKS OF SUMMER CAMP.
The Paintbrush Classic ART Camps

: 
August 21-21 Click Here to Register for FULL DAY Classic ART Camp Week 3
August 28-September 1 Click Here to Register for FULL DAY Classic ART Camp Week 4
9:00-3:00 (full day)
9:00-12:30 (morning only)
12:00-3:00 (afternoon only)
lunch time in all camps
$55/day or $265/week (1/2 day)
$77/day or $375/week  (full day)
 ages 4-11

Before-Care begins at 8:00a.m. $13/day; $60/week

After-Care 3:00-5:00 $24/day; $113/week

Before-AND-After-Care $160/week

(must register for Before-/After-Care when booking camp)
SIGN UP EARLY TO GUARANTEE YOUR SPOT!
"This week was the most fun I have ever had at camp!" — Megan, 9
 ART IN THE PARK (Summer Only)
"ART in the Park was AWESOME!" – Onix, 8
Meet in various locations around Lincoln Park to discover, observe, draw and paint the beautiful artistic aspects of our city from animals to architecture, flora and fauna.
Monday/Wednesday/Friday, 1o:00-1:00 
Ages 5-12; $165/week
July 10, 12, 14 Click to Register for Week 1 (only 4 spots left)
 July 17, 19, 21 Click to Register for Week 2
July 31, August 2, 4  FULL 
August 7, 9, 11 Click to Register for Week 4
August 14, 16, 18 Click to Register for Week 5
"Thanks for allowing Gabriel to participate in ART in the Park. He thoroughly enjoyed himself." — Sonji, mom of Gabriel, 8
"Jalil enjoyed camp and art in the park this week, just wanted to say thanks again for getting us in this week." – mom of Jalil, 9
Follow clickable links or call or email to sign up for the ART program that takes your kids out in the world to discover art in our neighborhood park.
LEARN-TO-DRAW WORKSHOP CLASS
Kids who want to learn to express themselves through art will love this workshop featuring lessons in 
standard drawing techniques. No previous experience necessary but experienced doodlers are encouraged to join. You will be amazed what your kids will learn to do. A great workshop for kids who struggle to complete the drawing portion of homework assignments, or for kids who simply LOVE to draw!
Kids can learn the basics of drawing or fine tune their skills in this workshop that focuses on the skill of creating that which we see.
Mondays, 6:00-7:00pm 
10 weeks/$250
Ages 5 and up.
Kids who have attended Drawing Workshop Class had this to say…
"I love this class!"  – Noah, 9 1/2
"She is having a blast!" — Heather, mom of Alex, 8
"I learned a lot in Drawing [Workshop Class]. My new skills will definitely help me in school assignments next year."  – Seth, 12
"Drawing class is really fun!"  – Bess, 6
Call 773.636.1968 or email  thepaintbrush@thepaintbrush.net if you are interested in this class!
PAINTING AND DRAWING WORKSHOP CLASS
Introduces kids with little or no experience at all to the basic skills of drawing as well as watercolor and acrylic painting.
Fridays, 4:10-5:10
10 weeks/$250
Ages 5 and up
SKETCHING AT THE MUSEUM
Discover and draw the works of the masters at the ART museums around Chicago with The Paintbrush.
Dates by Appointment; Limit 6 students (minimum 2 students)
Ages 6 and up.
$45/class

Kids from Cartooning Camp in summer 2013 created their own comics as well as puppets to film a "cartoon"! Watch our Cartooning Camp video here!!
KIDS' CRAFTS CLASS
For kids ages 3 and up. This one-hour class includes a short lunch period (bring your own lunch). Kids will improve fine motor skills with beading projects, seasonal crafts and more. $250/10 weeks.
Claim Your Class
FROZEN WORKSHOP
For FROZEN fans of all ages! Call or email to schedule your FROZEN workshop. (Groups of 2 or more.)